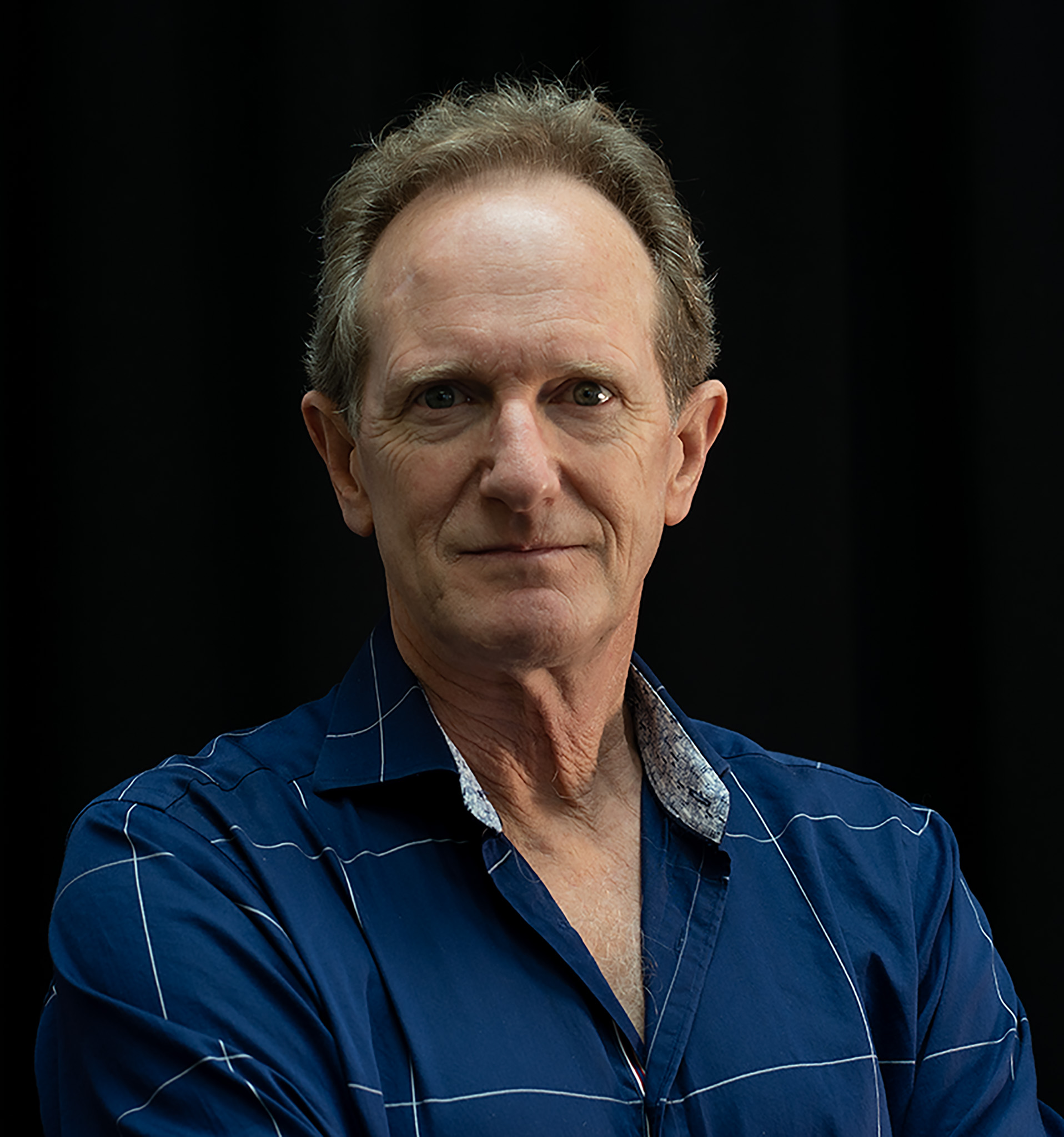 John Malashock
Founding Artistic Director
JOHN MALASHOCK brings 48 years of experience in dance, theater, opera, television and film to his role as Artistic Director of Malashock Dance. As a choreographer and director, he has created more than 100 choreographic works for stage and screen. John founded Malashock Dance in 1988, after a distinguished performing career with Twyla Tharp's company in New York, where he performed worldwide; appeared in the Academy Award-winning film AMADEUS; was featured in numerous television specials; and performed in concerts with Mikhail Baryshnikov.
Under John's leadership, Malashock Dance has become one of California's premier dance companies, and his work has been presented throughout the United States, Central America, Japan, and Europe. Malashock has many notable collaborative credits to his name: he has choreographed productions at La Jolla Playhouse, the Old Globe Theatre, San Diego Symphony, La Jolla Music Society, San Diego Museum of Art, UCTV, KPBS, and San Diego Opera (whose production of THE PEARL FISHERS has been stage in fifteen cities throughout North America). John has garnered six Emmy Awards for his dance films, which have aired on over 30 PBS affiliate stations nationwide.
As a leader within the local and national arts communities, John has served on the Board of Trustees for Dance/USA for six years; participated as a mentor/coach to emerging nonprofit leaders for 20 years through the Fieldstone Leadership Network; served on numerous grants panels for the California Arts Council and National Endowment for the Arts; served on the Arts Advisory Committee of The Campanile Foundation of San Diego State University ; and served on Vanguard Culture's Advisory Board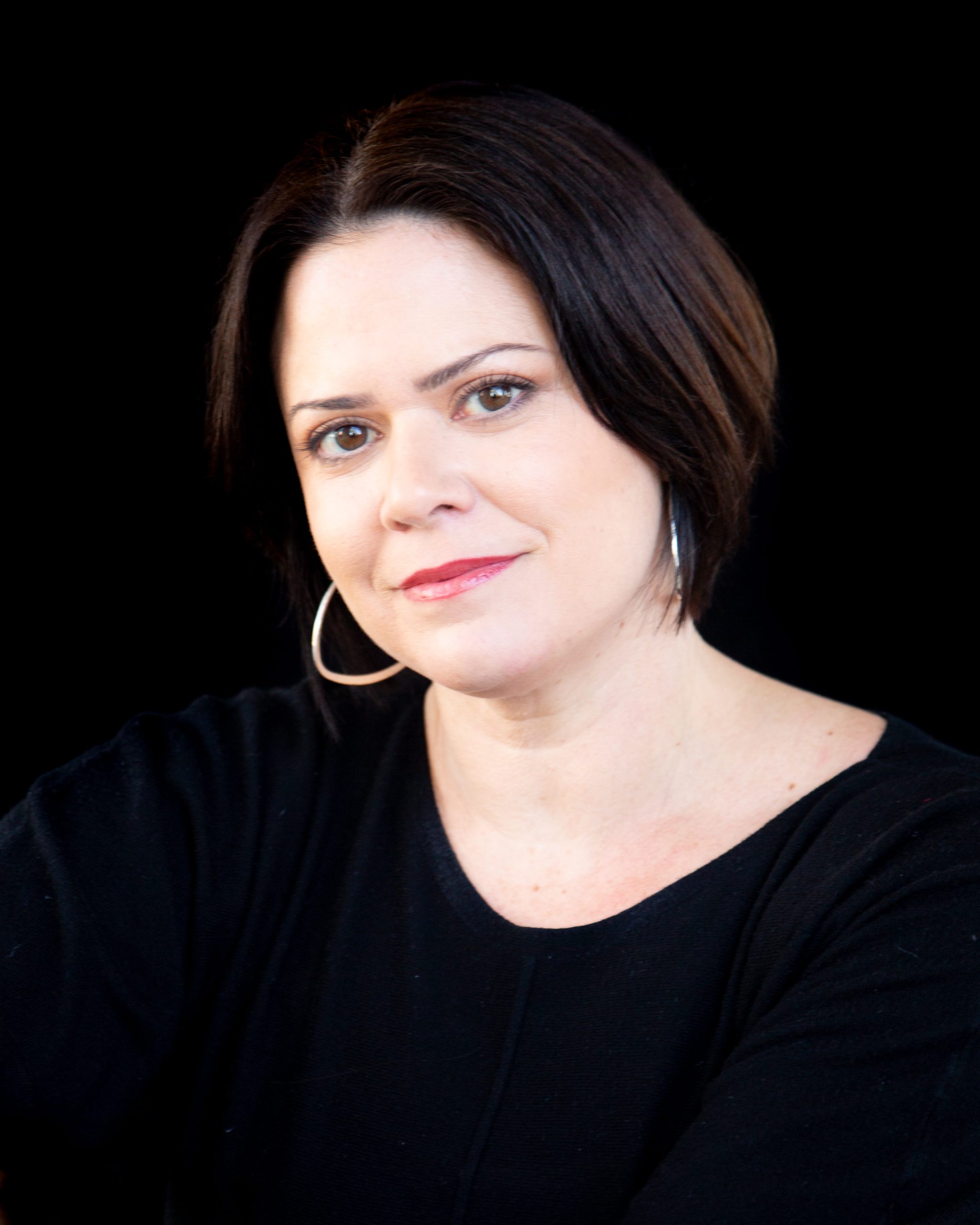 Molly Glynn Puryear
Executive Director
Molly Glynn Puryear brings her passion for dance and experience in program management, development, and administration to her position. She was instrumental in the founding and development of the Malashock Dance School in 2007, and as Education Director from 2009 – 2014, she was responsible for all aspects of the School and community outreach programs. Now in the role of Executive Director, she has strategically aligned synergies between the artistic and educational pillars of the organization and fosters a dynamic relationship between programs, the communities they serve, and the organization's valuable funders.
As an arts administrator, modern dancer, and instructor, Molly demonstrates uncompromising dedication to the art of dance. Molly received a BFA in Dance from the University of North Texas in 2003, where she primarily studied under Arleen Sugano, master instructor and co-author of Physics and the Art of Dance; and Robin Lakes. Molly has choreographed and performed for numerous local dance events, including Sound Dance Company and Push Process Movement Theory in San Diego. Molly is passionate about the inclusion of students with disabilities and was invited to present inclusive movement strategies at the National Conference on Inclusion in 2010, and 2013.
Ms. Puryear participated in the Fieldstone Foundation's Non-Profit Leadership Learning Group in 2015, the Executive Coaching program in 2016, and the Executive Learning Group in 2018. She was selected to participate in the highly competitive Dance USA DILT (Dance Institute for Leadership Training) in 2015.
Ms. Puryear is committed to serving the community and proudly participated on the Steering Committee for San Diego Dance Connect , a local dance service organization, from 2014-2016. Molly currently serves on the Advisory Board for A Step Beyond
in Escondido and on the Board of Directors for Art Produce. She is open to creative strategies to strengthen the arts community in San Diego, and values accountability, trust, and increasing access to the arts for people from all walks of life.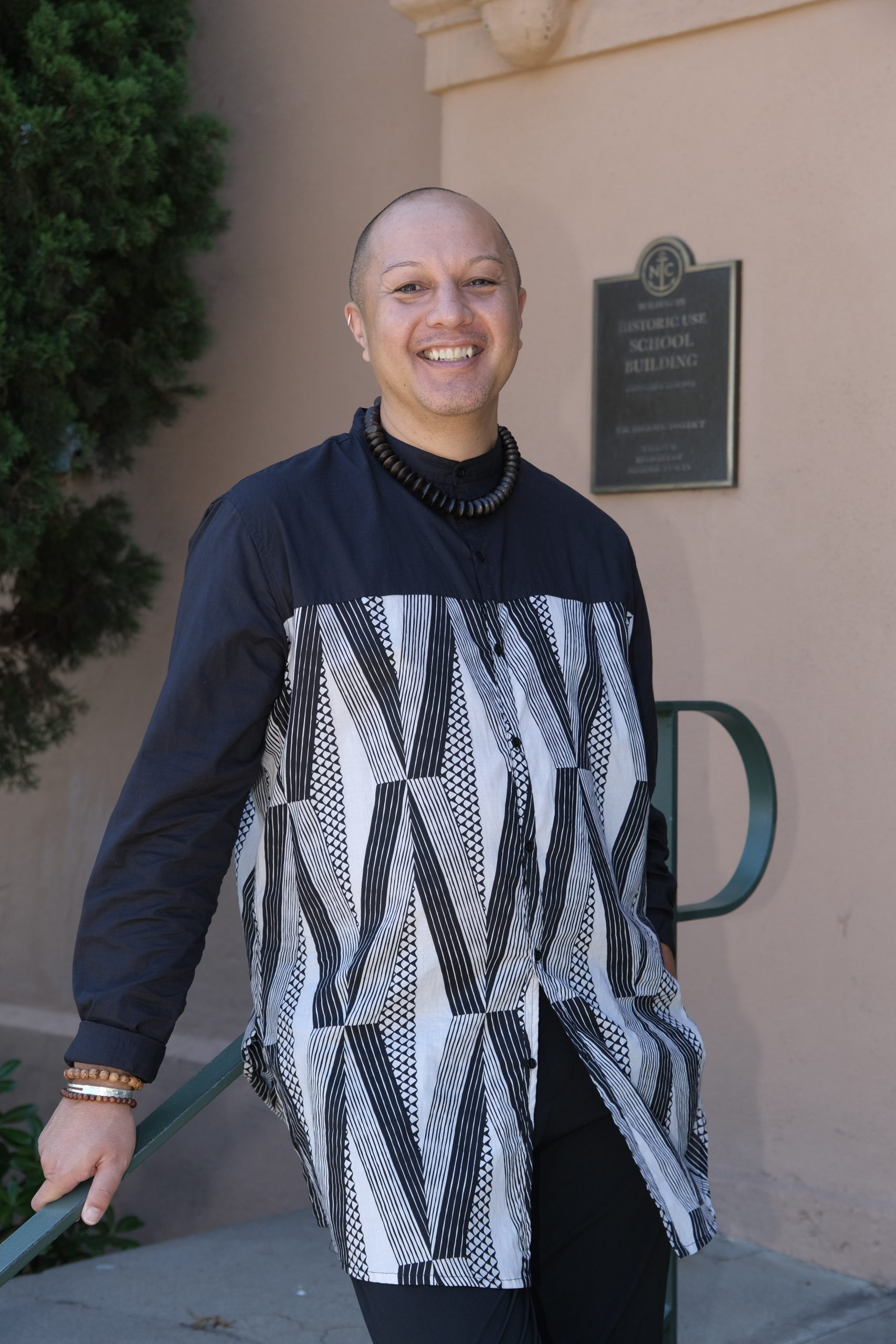 Christopher K. Morgan
Artistic Director (2024)
Christopher Kaui Morgan (he/him) is honored to return to Malashock Dance & Company, where he began his dance career as a company member from 1995-1998.  As a choreographer, Christopher creates multi-disciplinary performances that synthesize dance, storytelling, original music, and multimedia design to explore identity as well as social and cultural issues. He founded dance company Christopher K. Morgan & Artists, in 2011; the same year Dance Magazine profiled him as one of six breakout choreographers in the United States. His choreography has received support from Creative Capital, New England Foundation for the Arts, National Performance Network, Dance USA, Native Arts & Cultures Foundation, and Western Arts Alliance. His work has been performed in 22 countries on 5 continents.
 Christopher is also an arts administrator, curator, and educator. He served as Vice President of Programming at the Maui Arts & Cultural Center where he curates music, dance, and theater performances, oversees the Schaefer International Gallery, and an arts education program that serves thousands of Hawai'i youth, adults, and educators. From 2017-2021 Christopher was Executive Artistic Director of Dance Place (Washington, DC), stewarding the organization through the triple pandemics of 2020-2021 maintaining the entire staff with no layoffs or furloughs and continuing to pay artists and teachers. Since 2006 Christopher has directed Art Omi: Dance, an annual collaborative residency for international choreographers in New York.
 In June 2021, Christopher was nominated by President Joseph R. Biden for the National Council on the Arts and was confirmed by the US Senate for a six year term in March 2022. He serves on the board of the National Performance Network, and was co-chair of the 2023 Association of Performing Arts Professionals Annual Conference. Known as a thoughtful advocate for cultural integrity, inclusivity, and diverse representation in the studio and on stage, his Native Hawaiian ancestry and wide-ranging international performance career influence all aspects of his work. He lives in Makawao, Hawai'i with his husband, opera director Kyle Lang.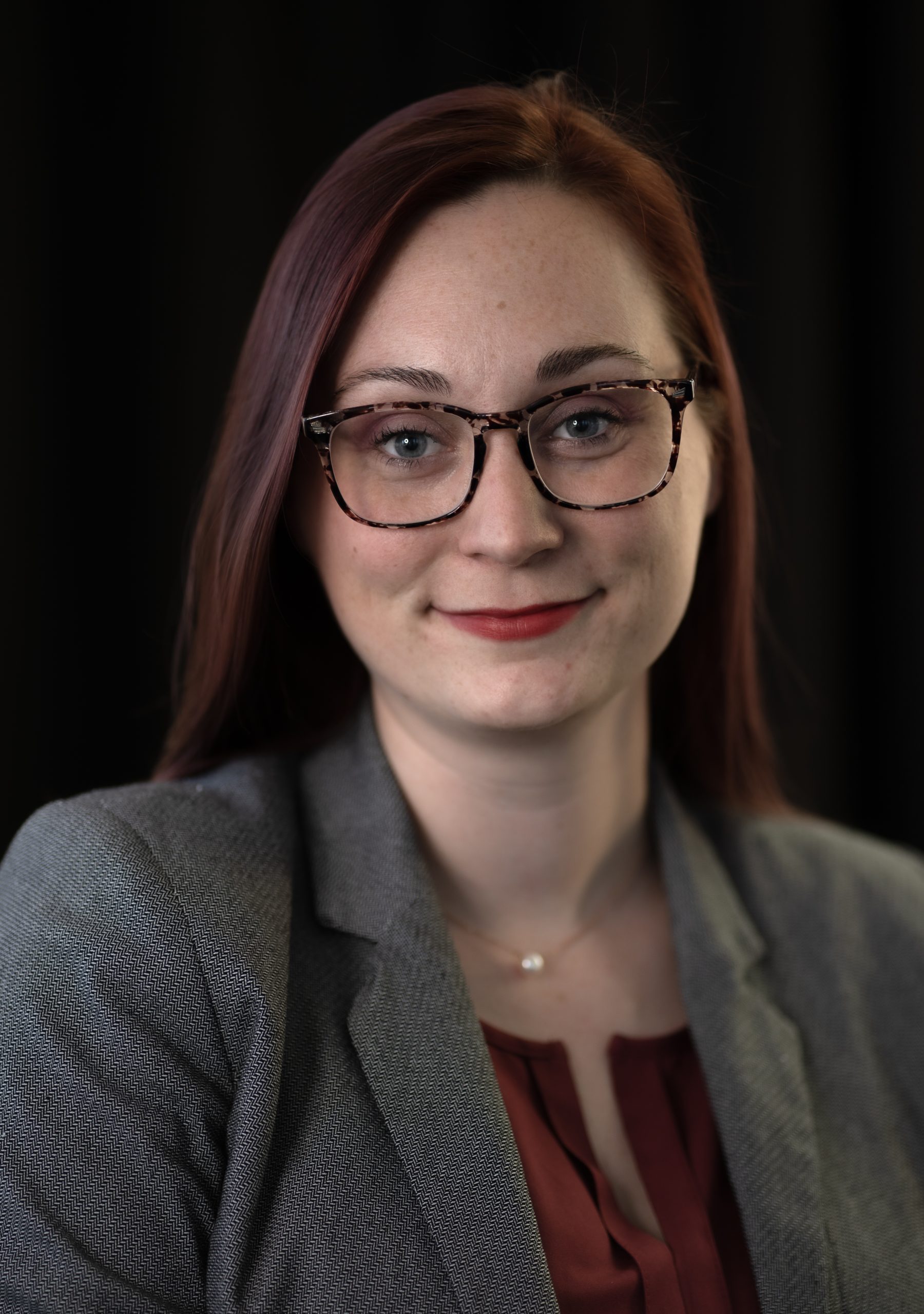 Kaely Garred
School Director
Kaely Garred graduated from Hope College with a degree in Dance Performance and Choreography and Business Management. While there, she performed with dANCEpROjECT and StrikeTime. Kaely also spent time in New York City interning with administrators for KEIGWIN + COMPANY and DAMAGEDANCE. After graduation, she found her place as assistant director of Vitality Dance Collective in Portland, Oregon. Vitality offered her a varied set of roles including choreographer, administrator, performer, teacher, and producer. Along with her passion for the art of dance, she brings her 5 years of administrative experience to Malashock.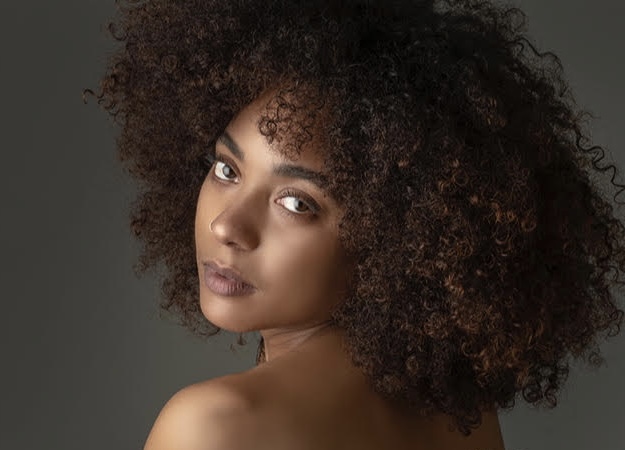 Nicole Diaz-Pellot
Outreach Program Manager
Nicole Diaz-Pellot is a performance artist and choreographer, specializing in movement research through Contemporary Improv, Afro Modern, and Yoga Practices.
Nicole originates from San Diego, California. At the age of four she began training at California Ballet under the direction of Andrea Feier. Nicole has received a variety of scholarships to dance intensives across the United States including Alvin Ailey Summer intensive, The American Dance Festival, and Katherine Dunham Technique Seminar.
Based out of Philadelphia for the last seven years, Nicole attended University of Arts where she received her Bachelors of Fine Arts in Dance. She's performed and trained under a variety of renowned choreographers, including Group Motion's 50th Year Anniversary. Nicole has been part of the Katherine Dunham Technique Certification Program Since 2014. This technique is an African America dance form engaging the mind, body, and spirit through modern, ballet, and traditional dances of the African Diaspora.
In 2020, she became a 400hr Certified Yoga Instructor. Teaching for the last 12 years, her classes correlate self-awareness and the healing aspects of dance. Fusing her contemporary Improv, Afro-Modern, and Yoga Practices, Nicole's Dance and teaching values are based around the holistic elements of movement.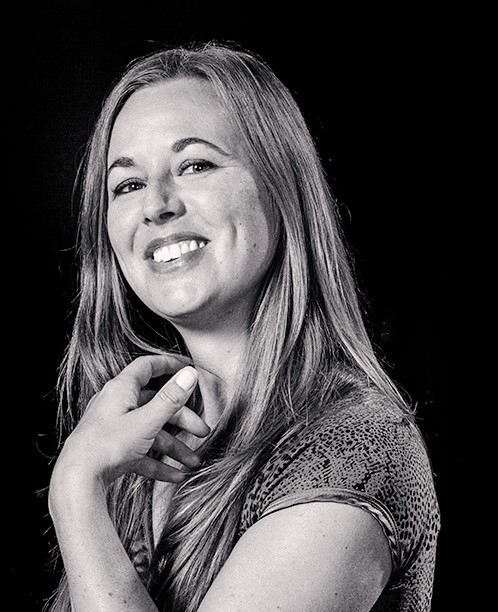 Sara Blodgett
Development Associate
Driven to make quality dance education accessible to all, Sara has spent almost two decades working as a professional in dance education leadership roles. From 2017-2019, Sara served as the Executive Director and then as a consultant for Jean Isaacs San Diego Dance Theater & Light Box Performance Space, a San Diego non-profit arts organization. Her leadership and development skills helped grow SDDT's annual fundraising budget, providing the organization with the breadth to expand its programs, services, and staff team exponentially. She has worked with other nonprofit organizations including Boys and Girls Clubs, Performing Arts Workshop, and Carlsbad Performing Arts Academy, in development and administrative roles. Prior to that, she developed and directed dance programming for nine years at the YMCA of San Diego County. She previously spent several years as a volunteer teaching dance within two North County school districts, and she was instrumental in launching dance programs at several San Diego County High Schools.
Malashock Dance Board of Directors
John Alexander (he/his)
Chair 
John Alexander is a consultant, coach and facilitator focused on a "brain-based" approach to organizational and leadership development. After a 20+ year career leading teams and organizations in creating world-class (and in one case Tony-nominated) theatre productions, conferences and events, he became a student of the anthropology, neuroscience, organizational development and leadership competencies that drive people do their best work and live their best lives.
John has designed, produced, or facilitated leadership and culture programs at American Airlines, Chapman & Co. Leadership Institute, Flexera, Meijer stores, San Diego Youth Symphony, US Bank Community Development Corporation, Promax and numerous start-up, small and mid-sized organizations.
John's practical and academic deep dive into the power of culture and influence is being compiled into a book, "Lead From Wherever You Are: Influence skills for anyone," to be published summer 2022.
Christine Muhart (she/her)
Secretary
"I am a highly organized, process driven business leader with experience in hardware and software companies.  I am passionate about making a difference in the lives of others and I extensive long-term volunteer experience with Rotary International, Project Concern International, USAID-Democracy Corp and much more. I was a 'Dance-Mom' for many years to a competitive youth dancer. I love the arts and hopefully I am bringing a different lens to the board with my experience. "\I like to connect people and organizations. I like to think outside the box to find creative solutions to problems."
Martha Grimes (she/her)
Treasurer
"I love that I've been presented an opportunity to continue to be a part of the dance community in adulthood, serve the community, and be able to contribute my love of dance and knowledge of the financial aspect of nonprofits."
Maria Benjamin (she/her)
"I'm honored to join the Board. I love everything about dance and I'm also grateful to be teaching at the Malashock school, so serving on the board is a natural step for me."
Anne Fee (she/her)
"Malashock Dance has changed my life. It started with the adult beginner ballet and now I am taking multiple classes a week. Anything I can do to help promote such a positive and inclusive dance company is time well invested!"
Evelyn Lamden (she/her)
Evelyn is an experienced marketing executive with 30+ years in management roles. She managed media budgets exceeding $60 million and worked for companies such as Goodyear, Foodmaker (Jack-in-the-Box Restaurants), and Jenny Craig International. She also was Account Director handling the Nissan Dealer Assoc. of So. California for International Communications Group, now part of Carat N. America. Prior to cofounding Red Kite as a marketing consultancy in 2007, she was with Aviatech, a full-service ad agency specializing in digital marketing.
She co-founded Red Kite as a marketing consultancy in 2007 as Experts in Women. Red Kite is certified as a WBE with WBENC, advocating for supplier diversity by working with other WBEs and minority-owned businesses. She's a former Chair of WBEC-West San Diego Leadership Forum (four counties), the western regional partner of WBENC, a national organization representing women-owned businesses, and a Platinum Supplier Program graduate.
She has been recognized twice as a finalist for Woman of the Year by San Diego Magazine in 2013 and 2014 and was a recipient of Women Who Mean Business Award from San Diego Business Journal in 2012. She also is a recipient for San Diego's Performing Arts League 2014 "Star Award" for her community service and was a recipient of the same award in 2009. And most recently, Red Kite received the Southern California Edison Diversity Business Enterprise Award in 2017 as part of their 12th annual Asian American Pacific Islander Heritage Month Celebration. Active in her community, Evelyn served as Chair of the San Diego Symphony Board of Directors for three years and remains a board member and member of the executive committee. She is also a board member San Diego State University's Campanile Foundation, and SDSU's MFA Musical Theatre Program Sounding Board.
Andrew Myers (he/him)
"Malashock Dance not only has a wonderful reputation from a dance perspective but its involvement in the community is inspiring. In serving on the Board I hope to help facilitate the company's continued community outreach."
Sécia Papillion (she/her)
Bio coming soon 
Stephen Samuels (he/him)
"I would love to be part of the team that helps the organization navigate these waters and transform itself into an even stronger and more impactful San Diego – and national – dance company and community resource."
John Malashock
Board Member Ex-Officio (Male, Caucasian)
Molly Puryear (she/her)
Board Member Ex-Officio
Advisory Council
THANK YOU TO OUR CURRENT ADVISORY COUNCIL MEMBERS
Jon Bailey
Laurie Coskey
Cynthia Clark-Porter
Torrie Dunlap
Pat Finn
Jill Hall
Victoria Hamilton
David Jay
Julianne Markow
Tiffany Miller
Colleen Ryan
Jessica York
Check out a schedule of our upcoming performances and events.