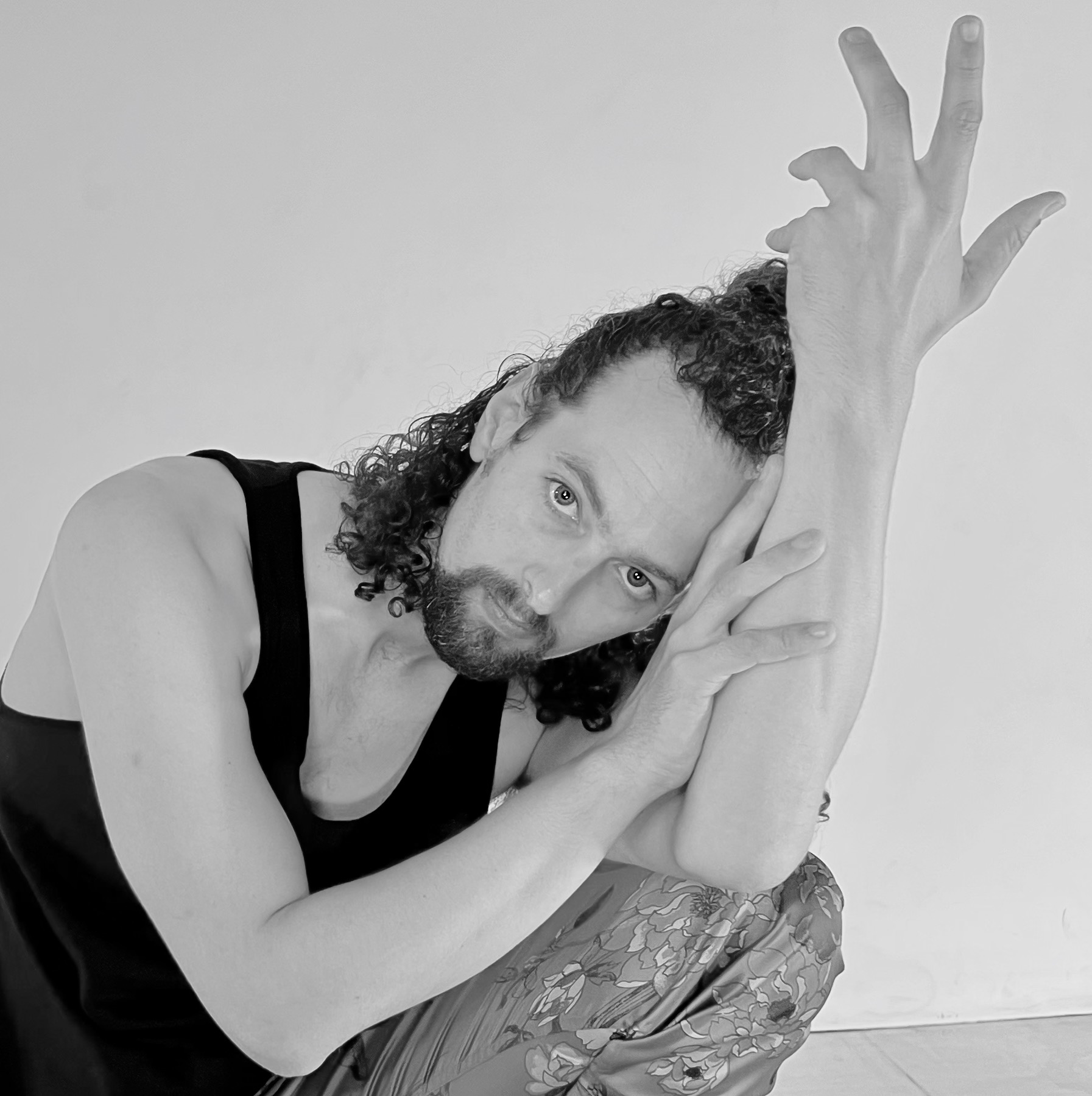 Matthew Armstrong
Matthew Armstrong is a choreographer, dancer and instructor based in the San Diego/Tijuana region whose choreographic works have been performed throughout Mexico, USA, and Brazil. He currently is a company artist of the San Diego Dance Theater as well as Malashock Dance. This year Matthew was an invited guest artist for LITVAK dance. Matthew has been a member of Lux Boreal Dance Company since 2011 and with Lux Boreal has toured throughout Europe, North and South America. Since 2021, he co-founded and co-directs ConnectArte Multidisciplinary Space, a new studio and independent experimental forum serving the artistic community of Tijuana/San Diego. Since 2016, Matthew is a dance professor of Modern Dance Techniques in the School of Music and Dance at San Diego State University. Matthew currently teaches Contemporary, Partnering, Contact Improvisation, Dance Making, and Ballet at the Center of Dance and Scenic Production of Baja California in Tijuana, Mexico. 
In 2010 Matthew was invited to collaborate with choreographer Jaciel Neri and Péndulo Cero Dance Company in the work bodiesarenotborders where Matthew was distinguished as Best Male Dancer by the juries of the INBA/UAM Prize in its 2010-2011 edition, one of the most prestigious awards given in Contemporary Dance of Mexico.
Matthew was born in Redding, California where his dance studies commenced at age 13; taking classes in various genres including jazz, tap and musical theater. In 2006, he entered the University of California, San Diego where he studied Contemporary and Ballroom dance under the tutelage of internationally renowned choreographers Allyson Green, Terry Wilson, Eric Geiger, Yolande Snaith, Patricia Rincon, and Peter Edwards; among others. Matthew trained in a plethora of different dance techniques such as Cunningham, Contemporary, Contact Improvisation, Ballroom, Ballet, and Jazz. He received a Bachelor of the Arts in Dance along with the highly coveted Leandra Smith Memorial Dance Scholarship; with which he was recognized as the dancer with the greatest potential of any in his cohort.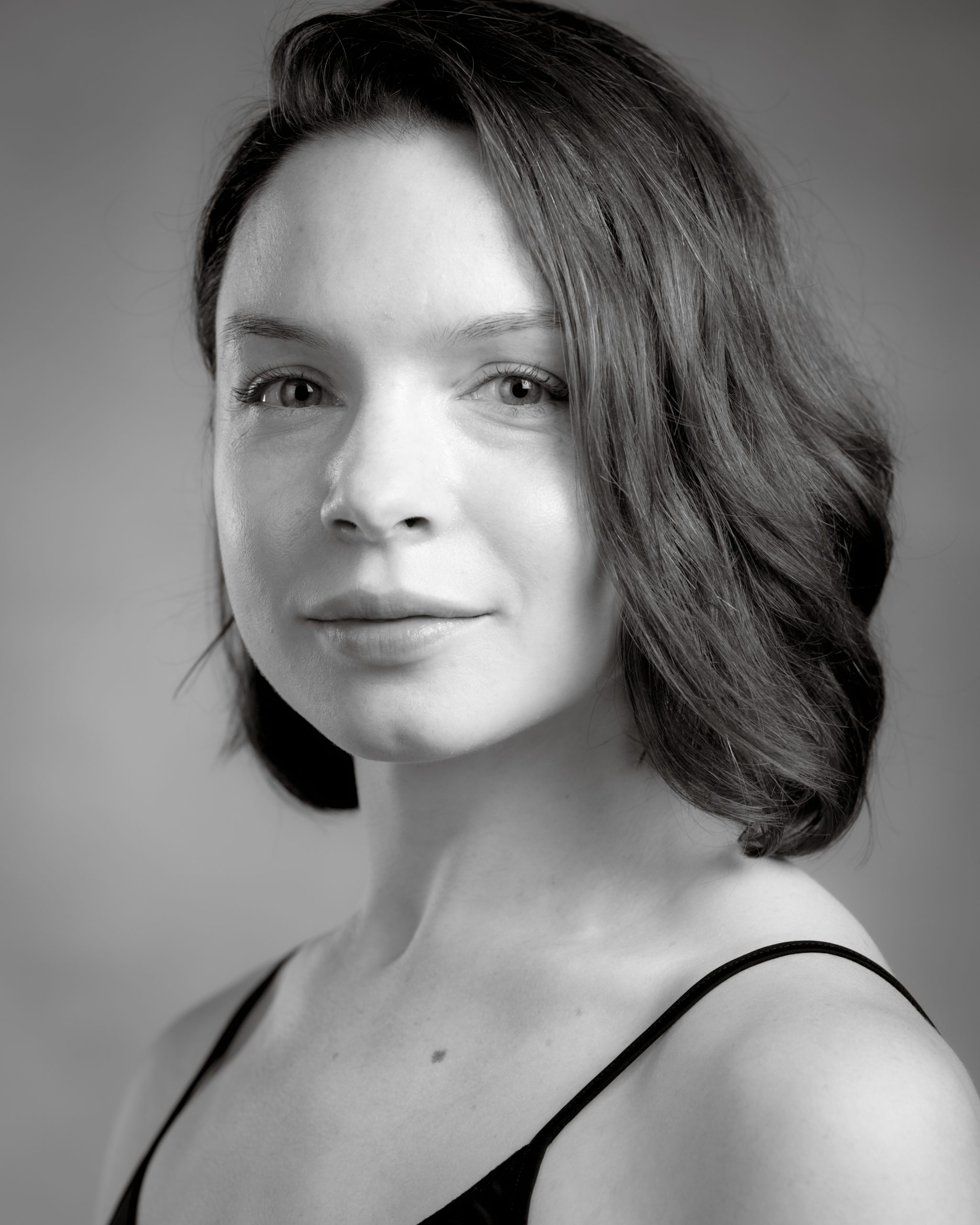 Lauren Christie
Lauren Christie is originally from Memphis, TN, where she trained at the Ballet Memphis School. She earned her BA with Honors in Public Communication and French with a dance minor from American University in Washington, DC. Lauren performed throughout the Mid-Atlantic region with DC-based Christopher K. Morgan & Artists from 2012-2018. Since moving to San Diego, Lauren has been honored to work with many local artists including: Blythe Barton Dance, Erica Buechner, Jean Isaacs, John Malashock, Zaquia Mahler Salinas, Khamla Somphanh, Gina and Kyle Sorenson (somebodies dance theater), and Chelsea Zeffiro, among others. Carmel Morgan of CriticalDance writes that Lauren is "captivating…an agile performer with a knack for getting under your skin." Lauren joined Malashock Dance in 2019, and is also a company artist with DISCO RIOT and San Diego Dance Theater. In addition, Lauren is a 2021/2022 Guest Artist in the dance program at Canyon Crest Academy, and a 500-hour trained yoga teacher. Most recently, her choreography has been commissioned by Malashock Dance and DISCO RIOT.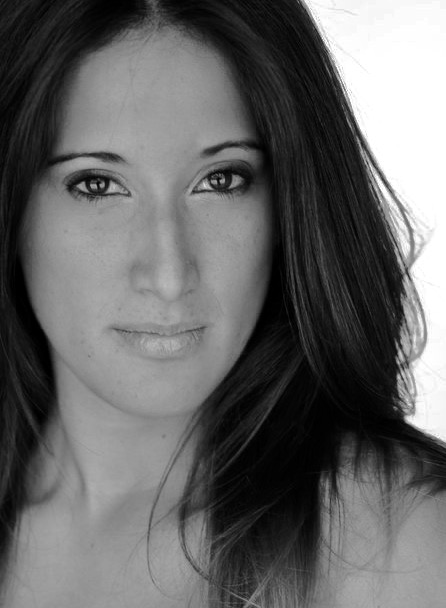 Natalia Hill
Natalia Hill is from Manheim, PA where she started dancing at 3yrs old. She received her BFA in Modern Dance Education from The University of the Arts, Philadelphia. Her passion for dance and teaching have sent her to NY, LA, Vegas, and as far as Italy before settling into San Diego,CA.  Professional credits include: Back up dancer for The Pointer Sisters, Temptations, and The Four Tops (Las Vegas),  WoW Festival, PGK Dance Project, Dance Envoy (Italy), Vox Dance Theater, Continuum Dance Project, and current member of Malashock Dance Company. Regional theater credits include: Will Rogers Follies(Spirit of the Sun,ensemble, ), Annie(July), and Peter Pan(ensemble).  She is grateful for the opportunity to have been hired to perform stunning work by Sean Curran, Shauna Tyser; San Diego artists Alyssa Junious, Blythe Barton, Ron Davis, Sandra Foster King, and Rebekah Brown; Los Angeles artists Celeste Lanuza, Boroka Nagy, Leslie Scott, Andrew Pearson, and Tristan Griffin of Kansas. Natalia is grateful her path has lots of turns and detours that have blessed her with so many amazing people and opportunities. Natalia is also a singer in Smoke and Mirror Soundsystem, and a session musician for local original and cover bands.
This is my third season with Malashock. I appreciate your support of the arts and your time to enjoy this moment together.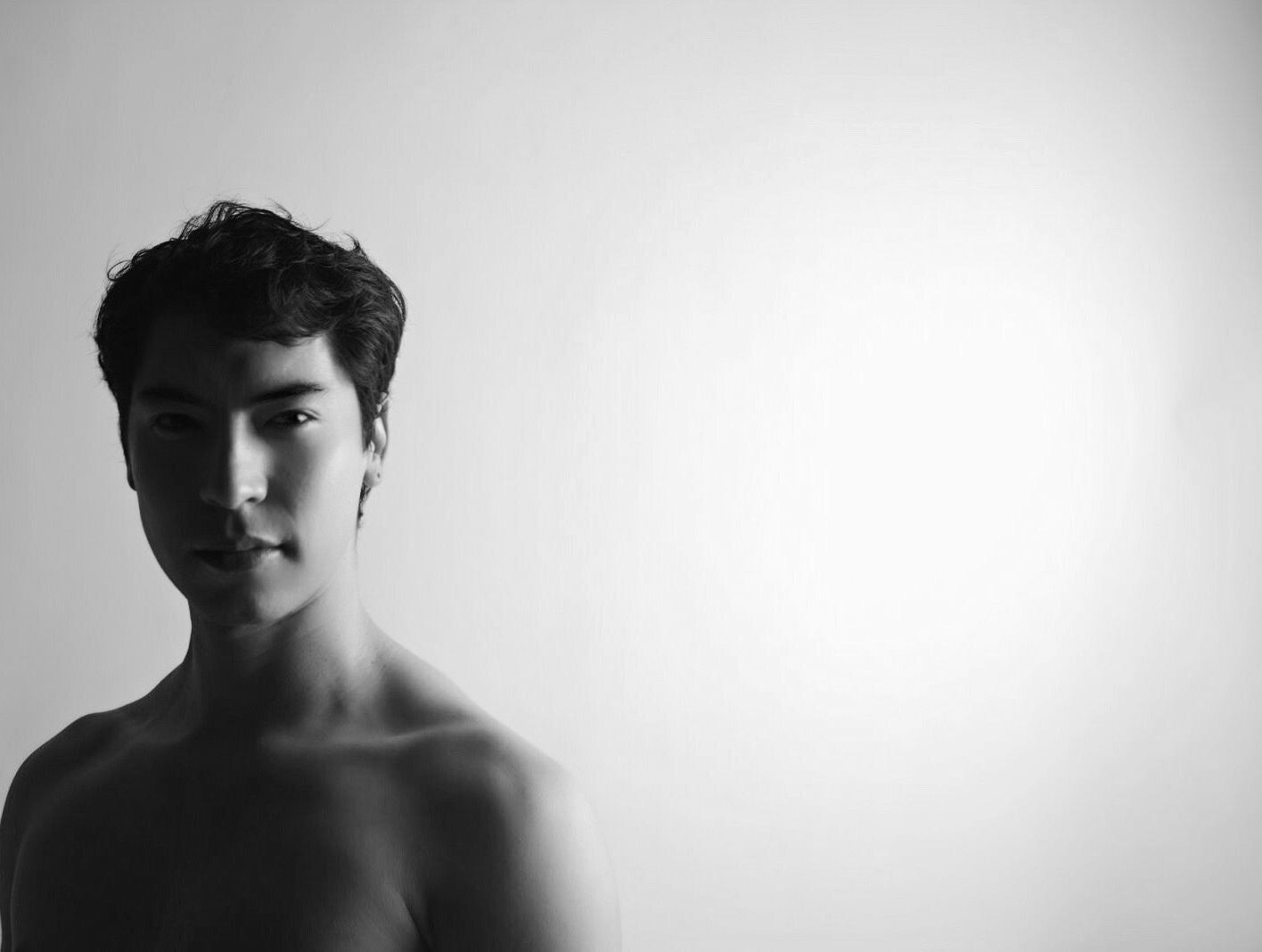 Joseph Lister
Joseph Lister began his dance training at California State University, Chanel Islands at age 19. While there he became the founder and captain of CI's first dance team, Breaking Pointe. He then transferred to University of California, Riverside where he received his Bachelors of Arts in Dance (2015). While at UCR Joseph received the GLUCK fellowship award and the Chancellors Performance Award. During his time there he was as an apprentice for Lula Washington Dance Theatre (2013) while attending their Professional Development Program. Joseph also got the chance to assist in choreography in MSJC's production of Pippin under the direction of Lori Torok. Post grad Joseph has the opportunity to dance with No) One Art House in a residency at Martha's Vineyard, Massachusetts. He also took a summer course at Voronezh Ballet School in Russia where he received a certificate on completing their character folk dance intensive. He has since danced with a variety of companies including: Avocado Dance Theatre, Donna Sternberg and Dancers, DagDag Dance, Fuse Dance, and Goblin Party. He currently dances for:  Temecula Ballet, Malashock Dance, Fresh Congress and is co-founder and Artistic Director of CalliOpus Contemporary Dance.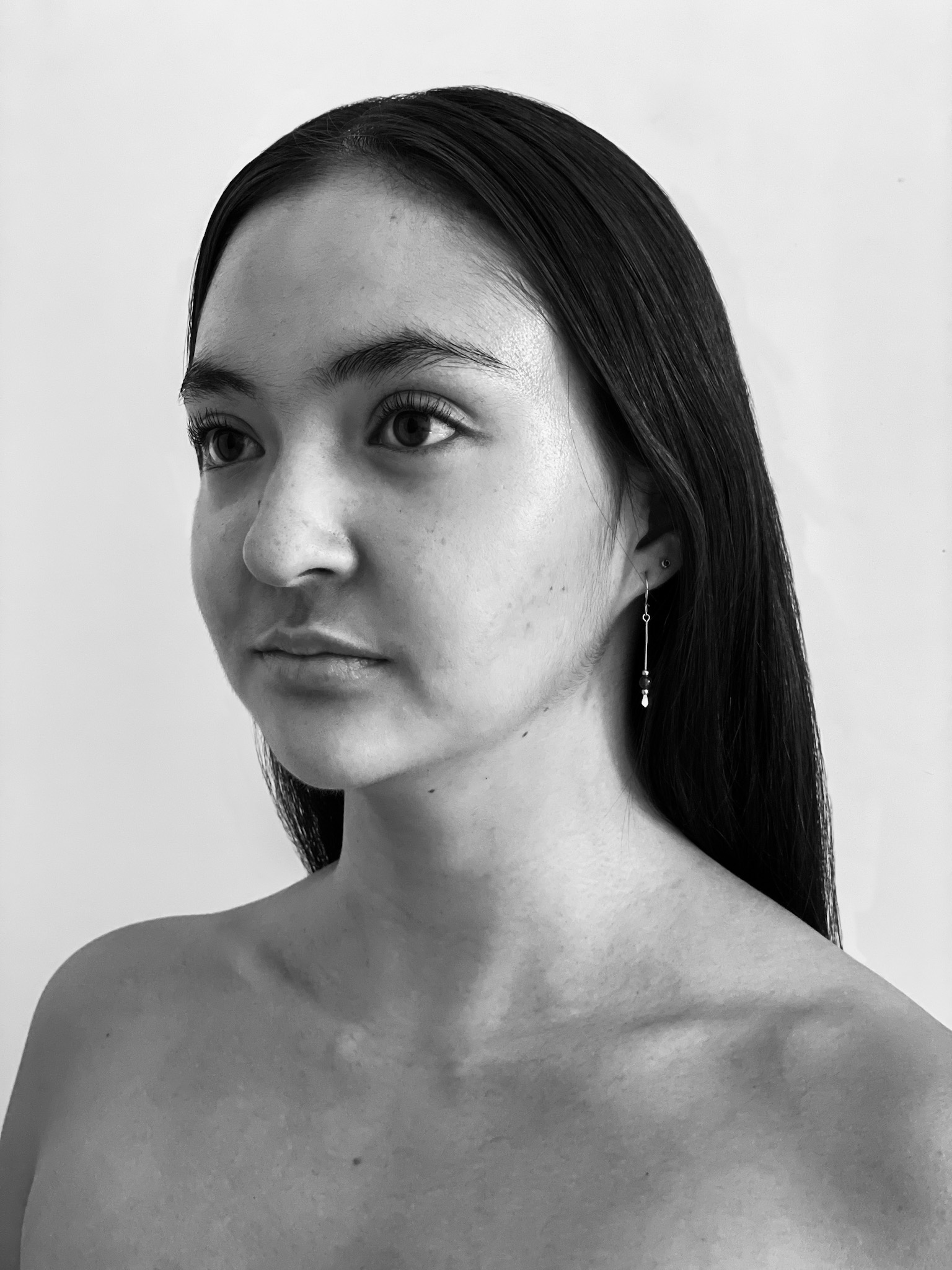 Kathrine Potz
Katherine (Kate) Potz is originally from Carlsbad, CA where she began her dance training at the age of four. Growing up, she primarily trained at a local studio, Carlsbad Performing Arts Academy. Kate went on to attend the Conservatory of Dance at SUNY Purchase where she graduated Summa Cum Laude with a BFA in Dance Performance as well as a BA in Arts Management and a minor in Psychology. Upon graduating, Kate was awarded the Outstanding Senior Award in Dance for her achievements in artistry, academics and citizenship. She also supplemented her training by attending various workshops and intensives including TU Dance, Joffrey, Zeitgeist Dance Theatre, A.I.M, MOVE |NYC| S.W.E.A.T. and Springboard Danse Montreal. Over the years, Kate has performed numerous works by reputable choreographers including, José Limón, Marcus J Willis, Peter Chu, MICHIYAYA, George Balanchine, Kazuko Hirabayashi, and Victor Quijada. She is thrilled to be dancing with Malashock Dance and is excited to perform alongside such talented artists.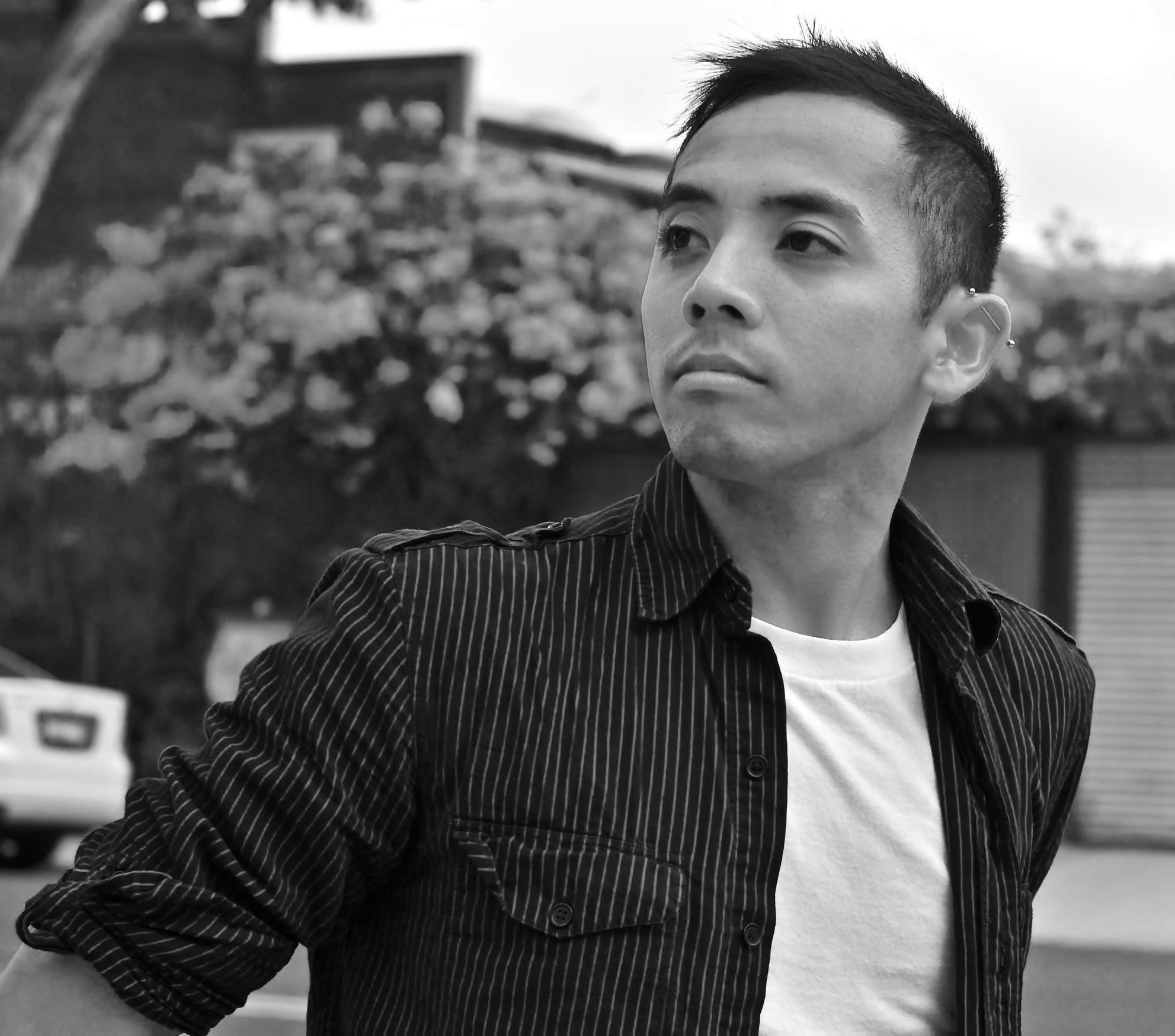 Justin Viernes
Justin Viernes has been entertaining audiences nationally and internationally since the age of 5. Departing from years of professional singing and musical theater productions, he fell in love with dance and began his dance career at the age of 16. Justin is extensively trained in ballet, jazz, modern, and hip-hop. He has danced for Fusion Dance Company, d'Shire Dance, Sound Dance Company, DK Dance, Patricia Rincon Dance Collective, Imago Moves, The PGK Dance Project, Anjanette Maraya-Ramey and Dancers, Khamla Somphanh and Dancers, The Southern California Ballet, Compulsion Dance and Theater and various artists and professional companies across the Nation. Justin's dancing has traveled him to Kazakhstan and Belize as a U.S. Cultural Envoy, San Miguel de Allende, Buenos Aires, on festivals and stages all over the world and the U.S.A. He has also danced with The San Diego Opera working alongside choreographer Sean Curran in "Nixon in China" and The Kansas City Lyric Opera as a dancer in "The Pearl Fishers". Justin is currently a senior company dancer for Malashock Dance and modern dance faculty for the California State Summer School for the Arts program (CSSSA) at CalArts University. Justin currently resides in Philadelphia, PA. working as a bi-coastal free-lance artist.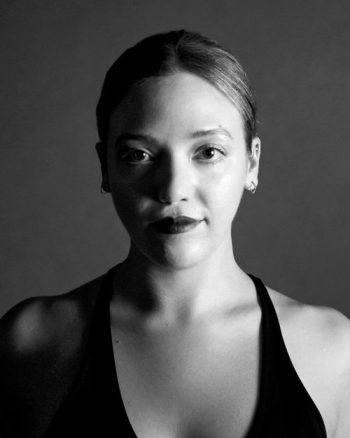 Chelsea Zeffiro
Chelsea Zeffiro is a dance artist and performer working in hybrid practice – integrating dance with digital media, theater, and writing. She received her MFA as a Dance Fellow at the University of the Arts (Philadelphia, PA) under the direction of Donna Faye Burchfield and the mentorship of Jesse Zaritt. After receiving her BA in Comparative Literature and French from the University of Southern California, she has performed, taught, and shown work internationally at festivals such as WoW Festival, Made in L.A., Dance Camera West, Theorist Fest, and Bringing Back Broadway. She was awarded for her contemporary solo performance at the Vienna Int'l Ballet Festival (MuTH Theather, 2016). She is the 2018 recipient of San Diego Dance Theater's Young Choreographer's Prize and was subsequently produced in their 2019 Live Arts Festival. She served as co-founder and curator of the 40 NORTH Dance Film Festival from 2015-2018. Recently, she was chosen as an artist-in-residence by DISCO RIOT in alliance with San Diego Ballet (2020) and by Los Angeles Performance Practice in alliance with Broadwater Theater (2021). She is currently a company dancer with DISCO RIOT.
Professional dancers interested in auditioning for the company CLICK HERE
Check out a schedule of our upcoming performances and events.