Our Mission
The mission of Malashock Dance is to illuminate the power of dance as an invaluable part of the human experience. It is a gathering place for artists to create new work, connect with audiences, and offer unique educational opportunities.
We believe dance belongs to everyone.
Our Values
Sourcing our decisions in our values aligns our behaviors with those values and enables us to show up in ways that are genuine, authentic and inspiring.We light up with passion and excellence.
At every level of the organization, we demonstrate an insatiable desire to explore dance from every angle, then share it with others.
People thrive when they feel they belong.
First and foremost, its about creating spaces where people feel welcome and wanted.  It means designing inclusivity – regardless of race, ability, background – into everything we create, which in turn creates space for growth, empowerment, and bravery to expand and grow.  Our artists, teachers, students, and patrons are part of a community where they matter.
Dance expands human connections.
Malashock Dance brings individuals together to innovate, create, learn, and share their experiences.
Our Purpose
Create a gathering place for artists to expand what dance can do.
Produce events that connect creators, performers, and audiences
Nurture dance as a tool for life-long learning.
Our History
Since 1988 Malashock Dance has been an active contributor to the vibrancy of San Diego's cultural life and provides professional concert dance performances, dance training for all ages, and educational outreach programming for thousands of individuals each year. Its incredible team of teachers, staff, and dancers have local, regional, and national impact and provide life-changing programs for individuals from all walks of life.
Performance
The Company's impressive track record includes the performance of 100 original dance works, and is in its 35th consecutive Season of producing original modern dance performances.  Malashock Dance productions have earned top awards in San Diego among the dance and theater communities, including six Emmy Awards for its dance films, which have aired on over 30 affiliate PBS stations nationwide. The Malashock Dance School provides produced concert dance performance opportunities for youth, teens, and adults. The Malashock Dance Junior Company has performed at the San Diego Contemporary Art Museum, and numerous festivals and events throughout San Diego, increasing access to and awareness of the performing arts.
Education
Malashock Dance School is much more than a typical dance studio. Our diverse education programs are designed to create access to a safe space for youth, teens, and adults to foster their love of dance. Currently celebrating its 15th Anniversary, The Malashock Dance School offers a full spectrum of dance classes that cater to beginners through advanced and professional level dancers. Camps, workshops, Master Classes, and summer intensive programs engage students from around the world and provide a comprehensive educational experience for dancers of all ages and abilities.
Malashock Dance provides nationally recognized dance programs that take place in partnership with schools throughout San Diego County. Outreach programs bring free dance programs to under-served students, low-income families, individuals with disabilities, and communities that lack access to affordable performing arts. Its unique and innovative programs ignite a passion for movement and self-expression while strengthening our schools' ability to provide a holistic approach to learning. Its signature outreach program, Math in Motion, integrates mathematics and dance in a program for elementary students. Residency programs, field trips, and arts integration programs serve over 4,000 students each year and are supported by individual donations, foundation grants, and Government contracts.
Creative Collaboration
Malashock Dance has been recognized with numerous accolades and invitations to collaborate with major arts organizations including the San Diego Opera, San Diego Symphony, KPBS-TV, Museum of Photographic Arts, San Diego Repertory Theatre, La Jolla Music Society, the Mainly Mozart Festival, Old Globe Theatre, La Jolla Playhouse and Art of Élan.  Malashock Dance has a multi-year contract with the San Diego Unified School District to bring dance education to more schools. The organization has shifted from a singular artistic voice to a commitment to providing a platform for emerging and established artists to create and perform dance works as artistic collaborators. Its audiences, students, and supporters are considered collaborators, as their engagement and feedback guide the organization in its response to community needs and interests.
Our Future
The Evolution Campaign
When we talk about "Evolution," it is about more than the future of artistic leadership of Malashock Dance.  Evolution is about the transition of the organization to a vision-centered organization rather than a person-centered one.  That transition is the goal of the Evolution Project. 
In 2023 Malashock Dance is excited to introduce our first two artistic residencies that will connect our community with candidates being considered for an Artistic Leadership position. As John Malashock shifts into the role of choreographer in residence, a new artist will join our team to provide the artistic vision to align our Company activities with our mission and values. 
2023 ARTISTIC RESIDENTS:
Christopher K. Morgan
Tristian Griffin
"Malashock Dance is a 501(c) 3 non-profit organization. Our robust programs are a direct reflection of the generosity of our donors and funders. We could not do what we do without our incredible staff, faculty, dancers, community partners, donors, Board of Directors, and volunteers. If you like what you see here…I invite you to get involved!"
– Molly Puryear, Executive Director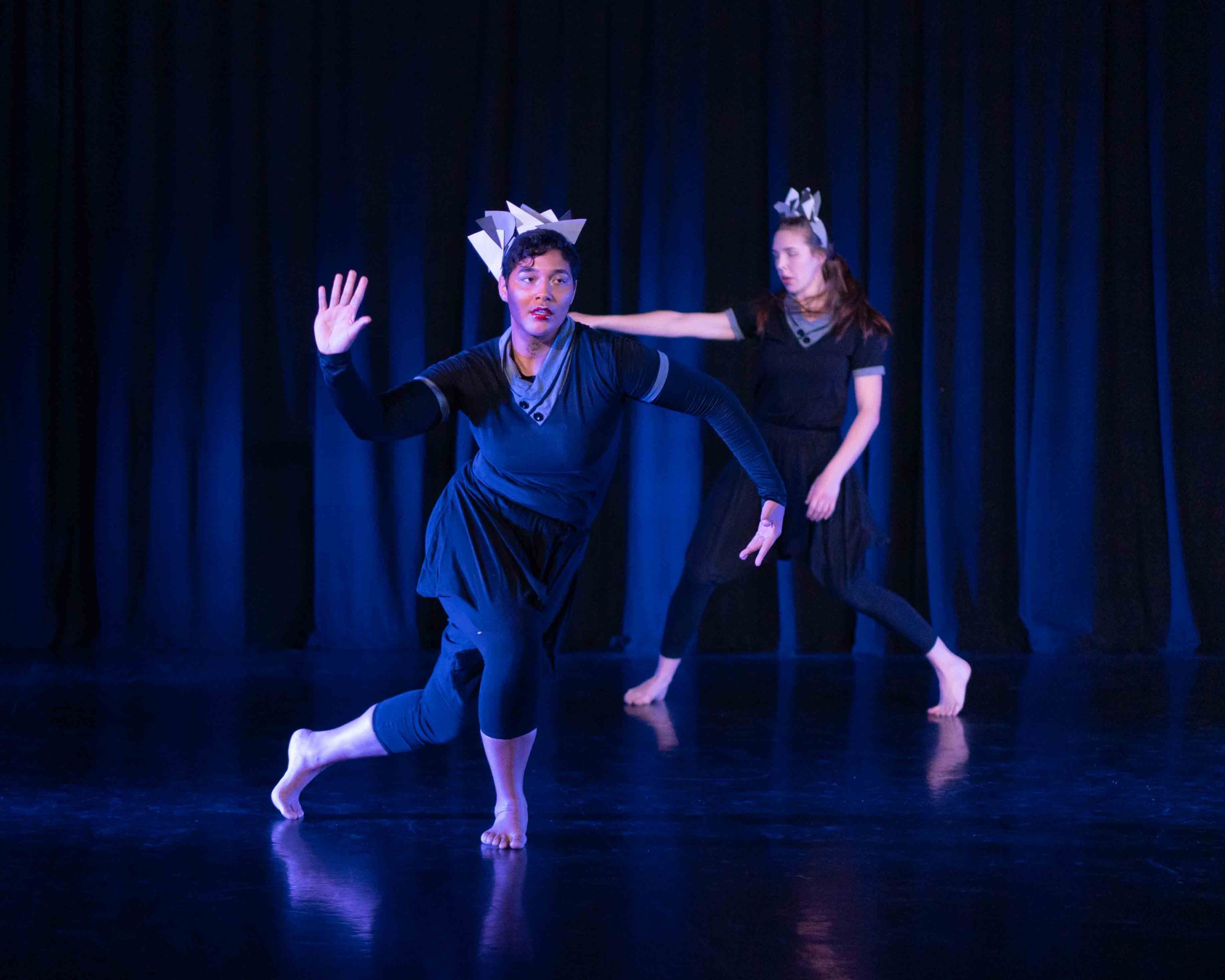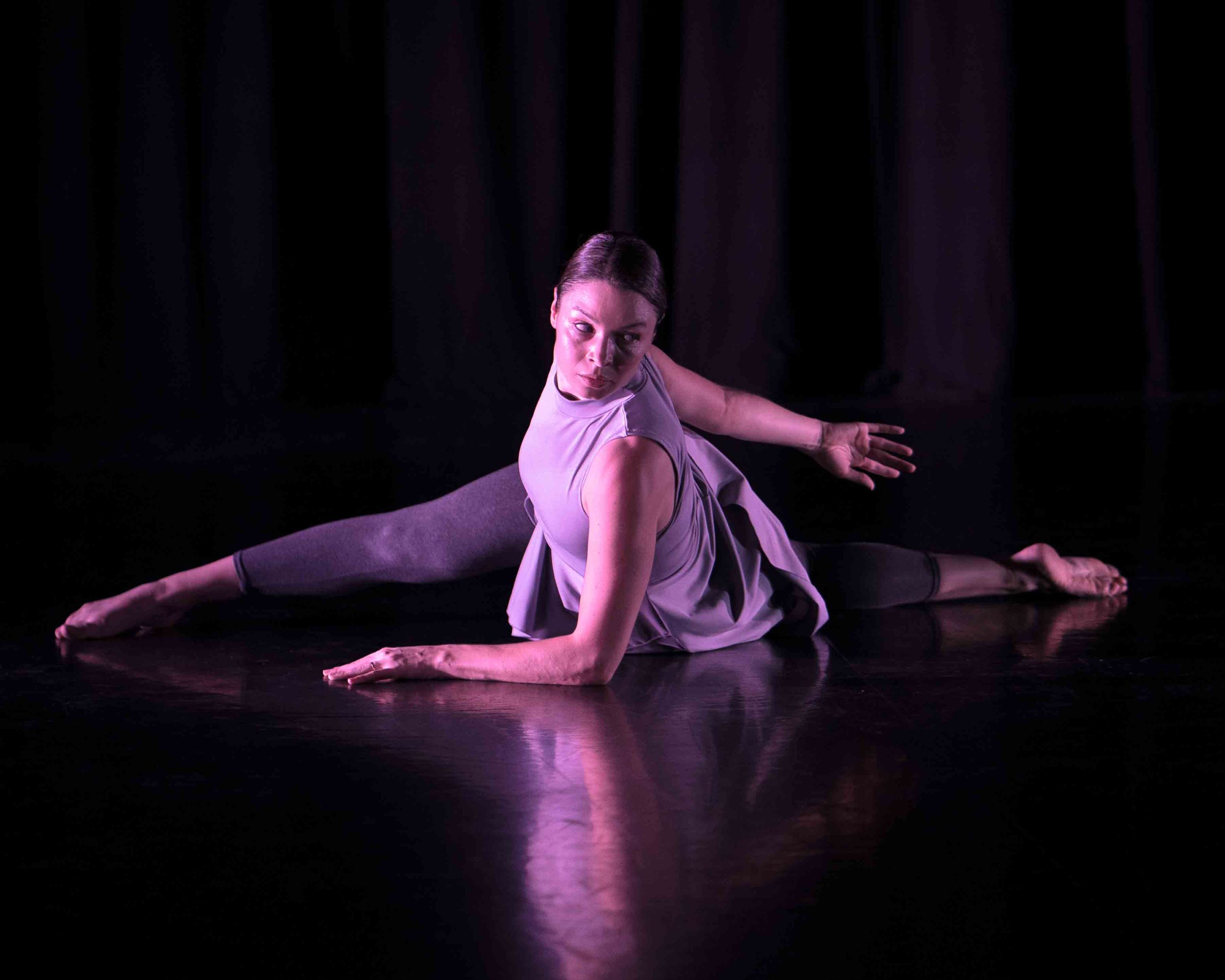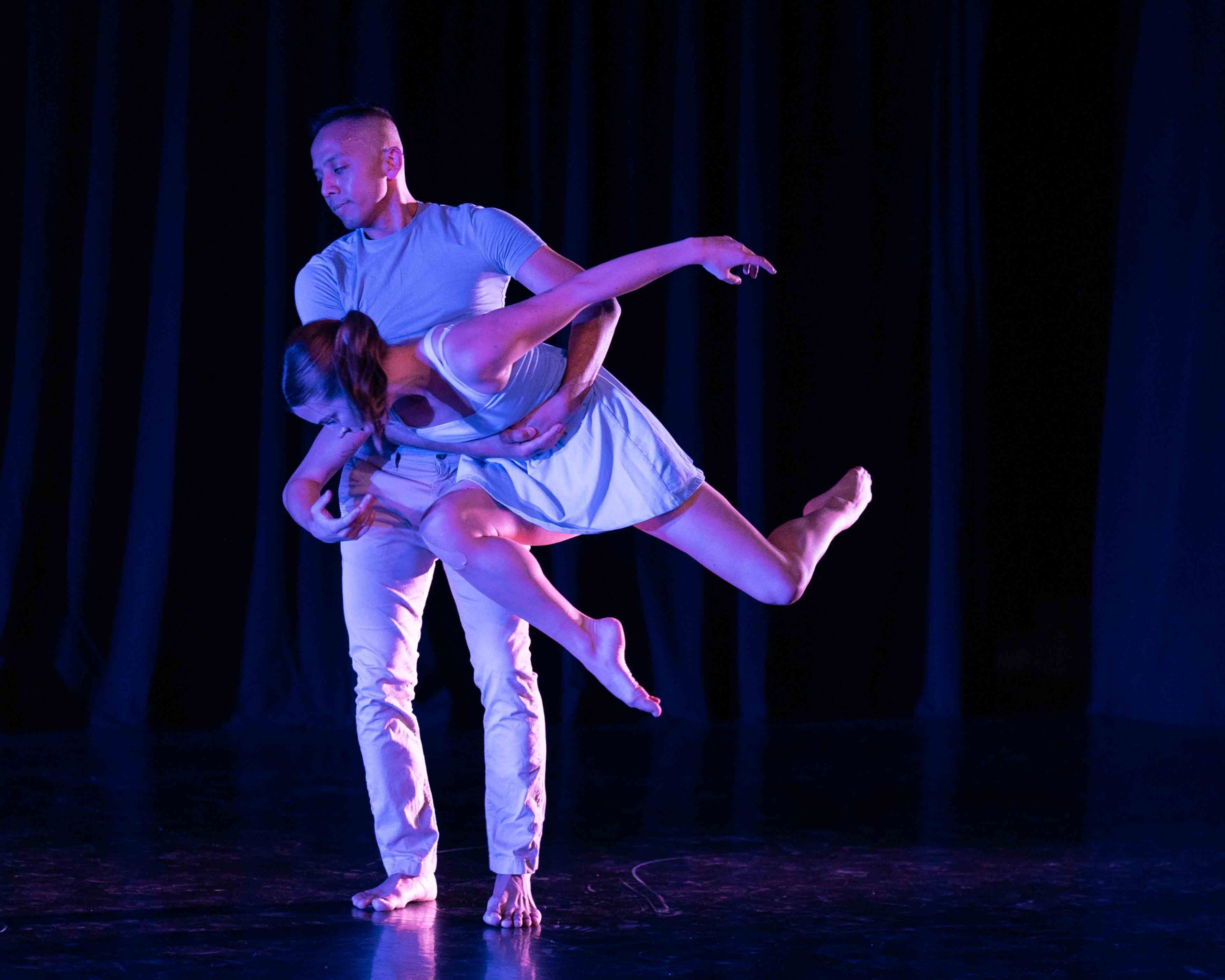 Dance Studio:
2650 Truxtun Road, Suite 104
Dance Place San Diego, Liberty Station
San Diego, CA 92106
(619) 260-1622
Administrative Office:
233 A Street, Suite 1010
San Diego, CA 92101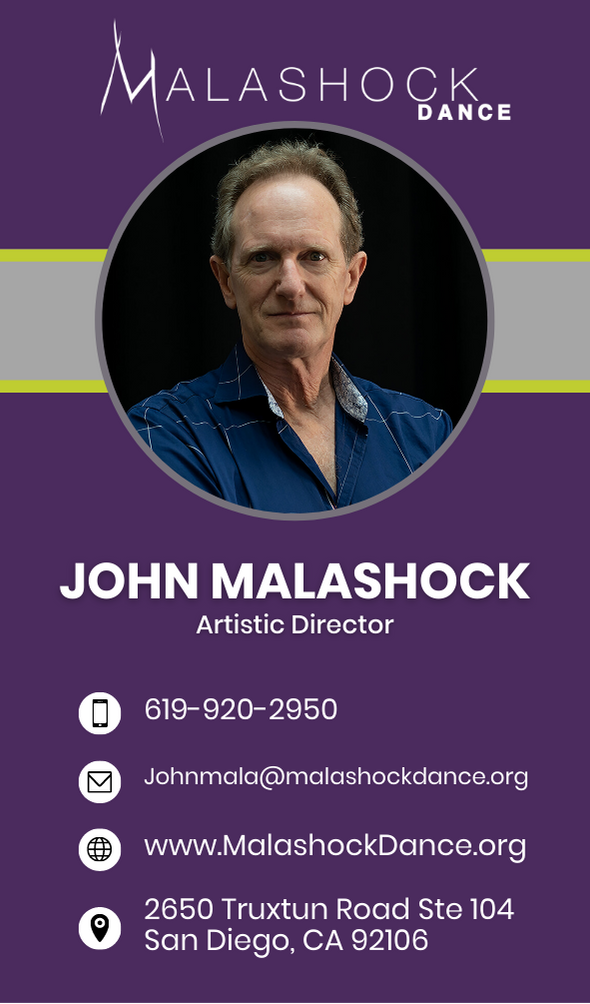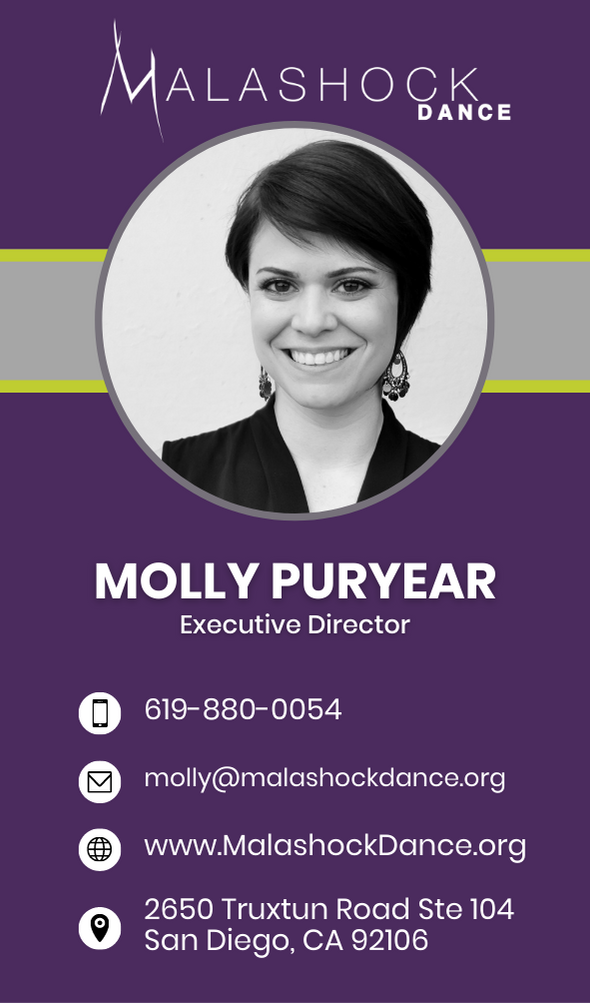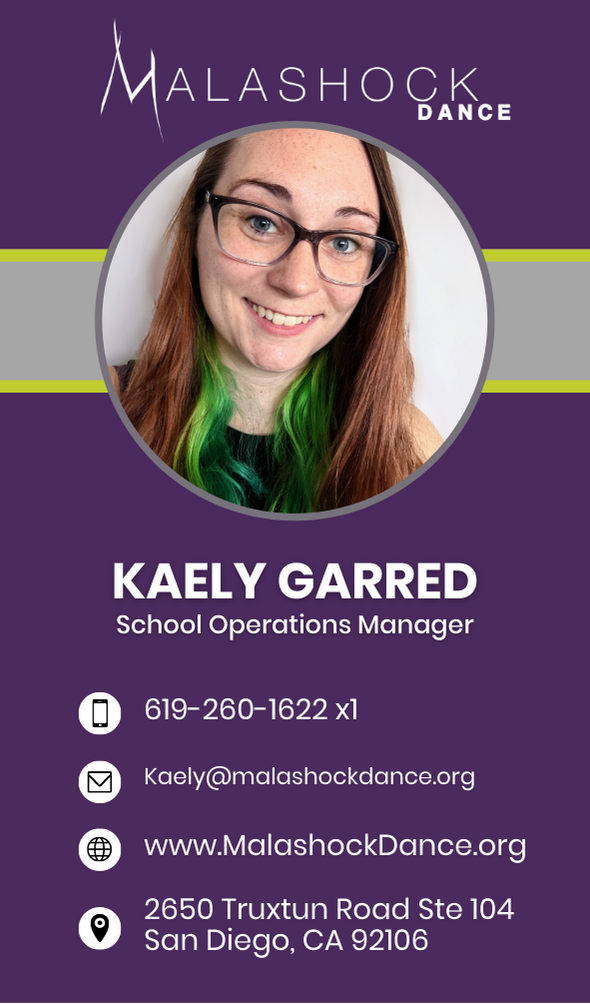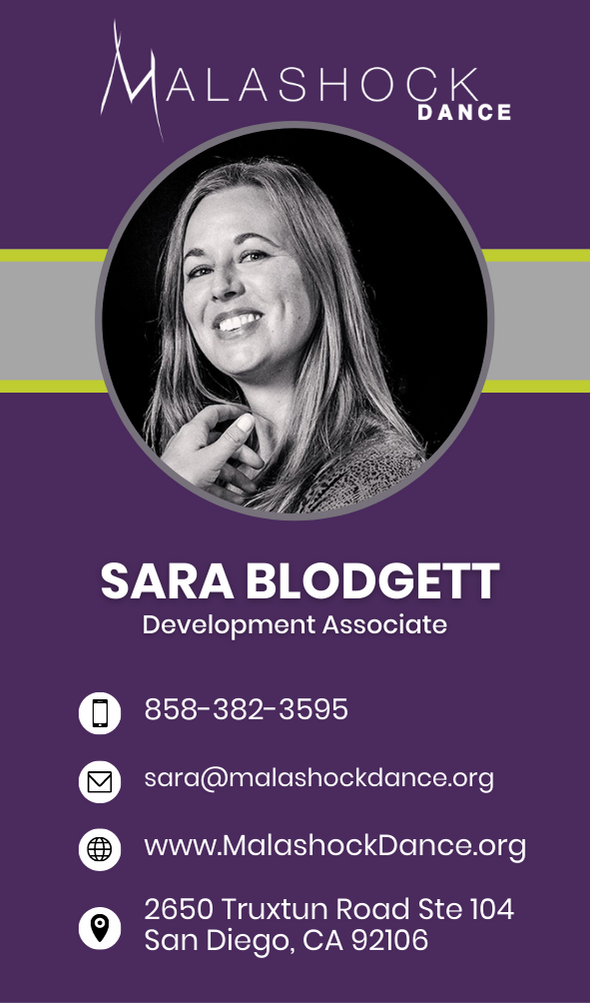 Check out a schedule of our upcoming performances and events.