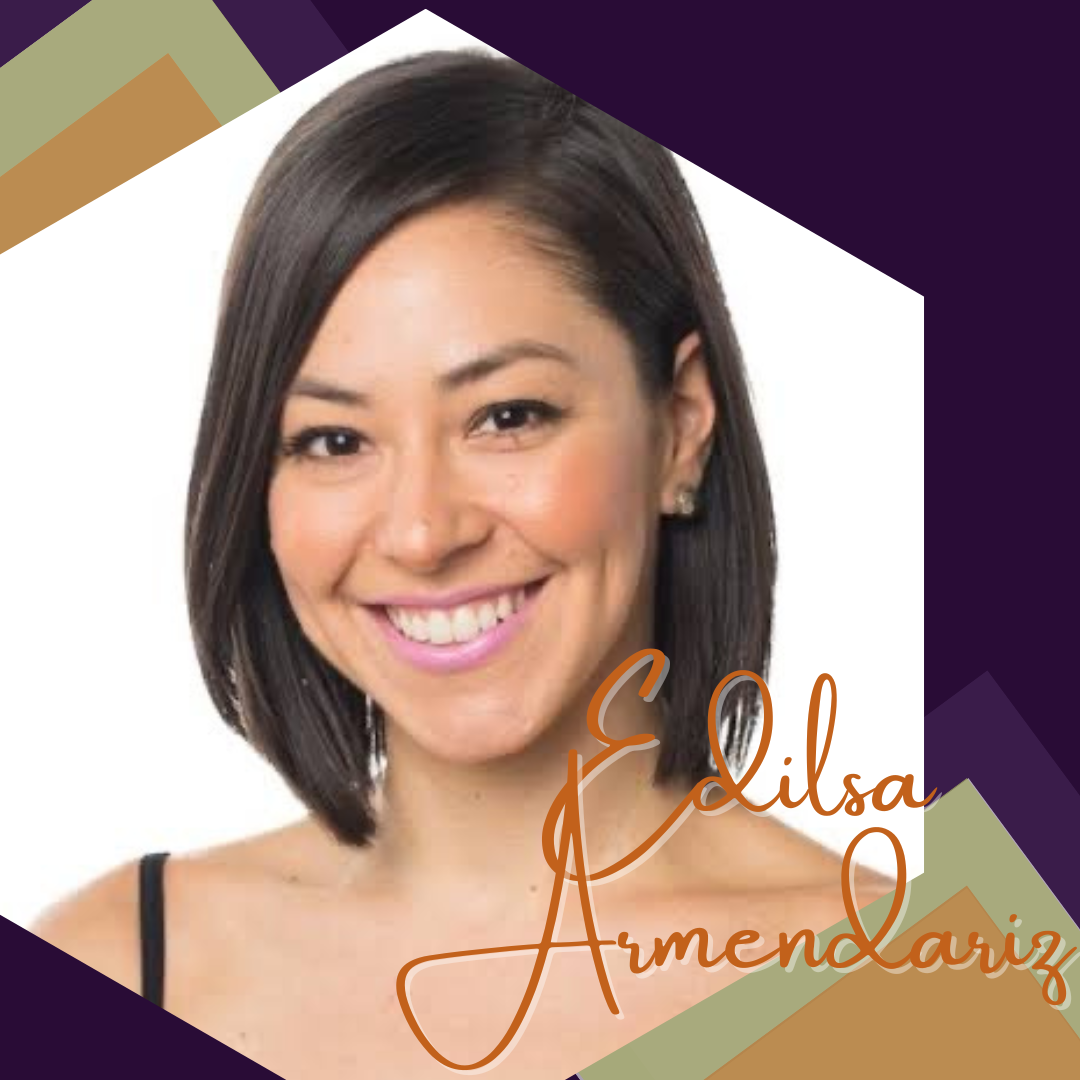 Edilsa Armendariz
Raised in Tijuana, Mexico, Edilsa received her early training at the Gloria Campobello Dance
School, supplemented her studies at Escuela Superior de Musica y Danza de Monterrey, San
Francisco Ballet School, and later graduated from the National Ballet School in Havana, Cuba.
Over the course of her career, she has danced for San Diego Ballet, Nevada Ballet Theatre,
Company C Contemporary Ballet, Bay Pointe Ballet, as well as freelancing as a guest artist in
the San Francisco Bay Area and with the Ballet of Tianjin, in China. She has had the privilege to
perform at the Vail Dance Festival and was a selected dancer for the National Choreographers
Initiative held at University of California Irvine.
Her repertoire includes works by George Balanchine, Twyla Tharp, Susan Jaffe, Maurice
Causey, Val Caniparoli, Vicente Nebrada, among others, and lead roles in Giselle, Coppelia, Don
Quixote, The Nutcracker, Cinderella, and Sleeping Beauty.
Maria Benjamin
Born and raised in the Caribbean, Maria started formal dance training while in college in Boston,
Massachusetts. She majored in International Business at Northeastern University, but had
spent one year in Paris at the Sorbonne also majoring in French literature, history, culture and
language.
Maria's Caribbean culture (which is influenced by French, British and African ancestries) plays a
key role in her love of dance and its different styles and flavors. In Boston, she started studying ballet in her early 20's but fell in love with Jazz, Limon and Graham techniques. Dance became a passion that she's continued to nurture and train in. Maria moved again to Paris and lived there for 4 years before finally making the Bay Area (San Francisco and Oakland) her home and the place where she would discover the style of dance that really spoke to her heart and spirit. It's a fusion of Horton, Graham, Limon, Gospel, Afro, Blues and Ballet technique, influenced by Alvin Ailey. This style, which is being taught by her
mentors and teachers in San Francisco, is called Modern Jazz Blues. Maria has trained at the ODC and Lines Ballet Dance schools in San Francisco for the past 20 years. During this time she taught dance to adults, and to high school students in the dance program at the SF School of The Arts (SOTA). At SOTA Maria choreographed pieces that the students performed at the end-of-year dance performance at the SF Palace of Fine Arts and the Cowell Theater.
She's performed her own choreography and also works by Elvia Marta at the SF Black Choreographers' Festival on several occasions. Maria now lives in beautiful San Diego and is excited to teach and share the joys of dance within this community.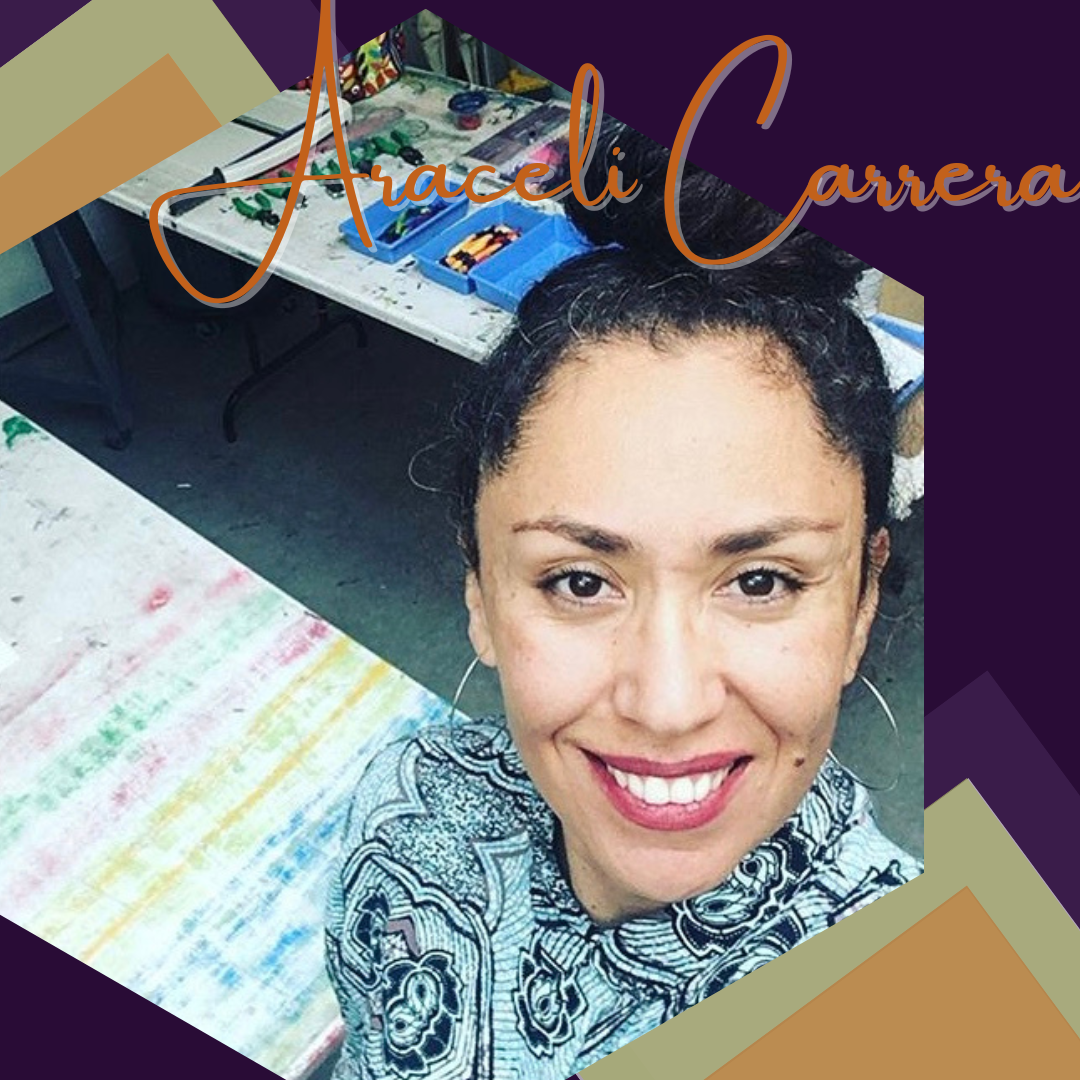 Araceli Carrera
Araceli Carrera is a multidisciplinary artist whose teaching methods in both dance and art cultivate an environment where students discover, connect, and grow their artist voice. She received a Bachelor of Fine Arts in Dance Education from Arizona State University in 2001. During her studies, she trained in modern release technique and soon after graduating, her training in afro cuban, latin rhythms, and hip-hop became an important part of her dance vocabulary in her dance classes and choreography.
Building her connection to dance has offered many beautiful opportunities in the classroom, on stage, leading professional development workshops, touring, and collaborations. She feels honored to teach students dance technique and academics through dance consistently throughout San Diego. She is the founder of Danza, Impulse y Arte and has produced dance shows where Visual Art, Modern Technique and Afro Caribbean Dance come together to cultivate and celebrate DIVERSITY.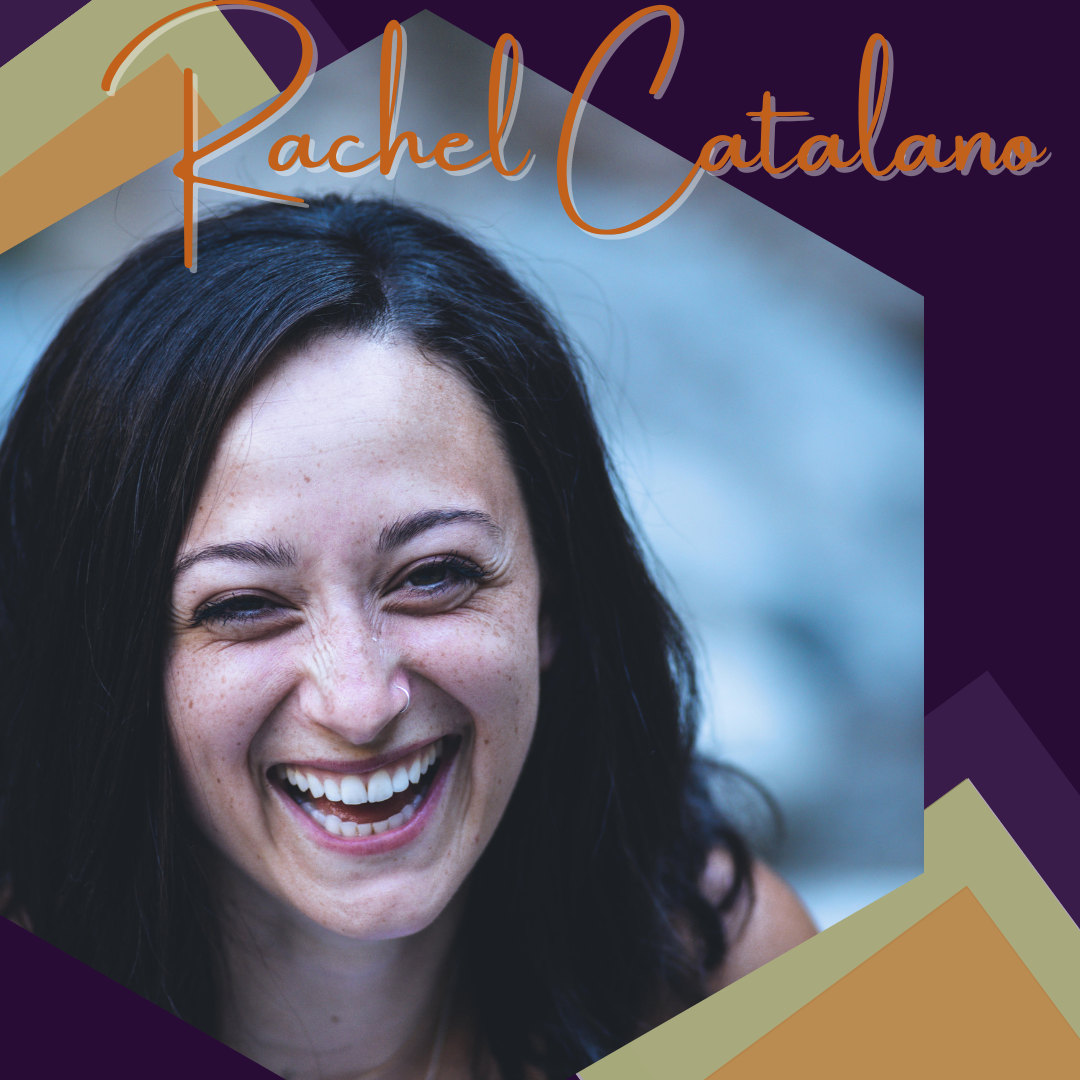 Rachel Catalano
Rachel Catalano received her formal training from Dennis and Kathy Landsman at American Dance Center in Kansas City, where she studied classical ballet for eleven years. Here she had multiple opportunities to work closely with renowned dancers/choreographers such as Francie Huber (Paul Taylor) and Judy Rice (The Joffrey Ballet). At 15 years old, she was accepted into a traineeship with Störling Dance Theater where she continued her modern and contemporary training further. This led to her dancing with contemporary companies such as MAXXAS Dance Theater, Kansas City Movement, Fall Contemporary Aerial Dance, and most recently Numinous Flux in Nashville. Mrs. Catalano has booked multiple commercials, music videos, and live performances including the privilege of performing on stage with Jason Mraz in his debut of "Shine" in February 2020. Rachel recently spent a year in Paris, France at Studio Harmonic's contemporary school, where both of her choreography projects were chosen to be performed and featured in the showcase. At the core of her teaching is the belief that the most profound impact you can have on someone's life is to make them feel understood and that art is the vehicle to that.
Lauren Christie
Lauren Christie grew up in Memphis, TN, where she trained at the Ballet Memphis School. She earned a BA in Public Communication and French with a minor in Dance from American University in Washington, DC. She spent summers at the American Dance Festival, where she was selected to perform works by Merce Cunningham and Twyla Tharp, and Bates Dance Festival, where she performed work by David Dorfman. While living in the DC area, Lauren danced with Christopher K. Morgan & Artists (2012-2018), as well as Bowen McCauley Dance, Alight Dance Theater, and Jane Franklin Dance. Since moving to San Diego, Lauren has danced with Malashock Dance (2019-present) and San Diego Dance Theater (2018-present), and is a founding member of DISCO RIOT. She has also worked with Blythe Barton, Monica Bill Barnes, Erica Buechner, Jean Isaacs, Zaquia Mahler Salinas, Khamla Somphanh, Gina Bolles Sorenson and Kyle Sorenson, among many other artists. Lauren has taught professional and pre-professional dancers with DISCO RIOT, Malashock Dance, and Christopher K. Morgan & Artists, and was recently a Guest Artist at Canyon Crest Academy. Lauren is also a 500-hour trained yoga teacher.
Alexa Fote
Bio Coming Soon!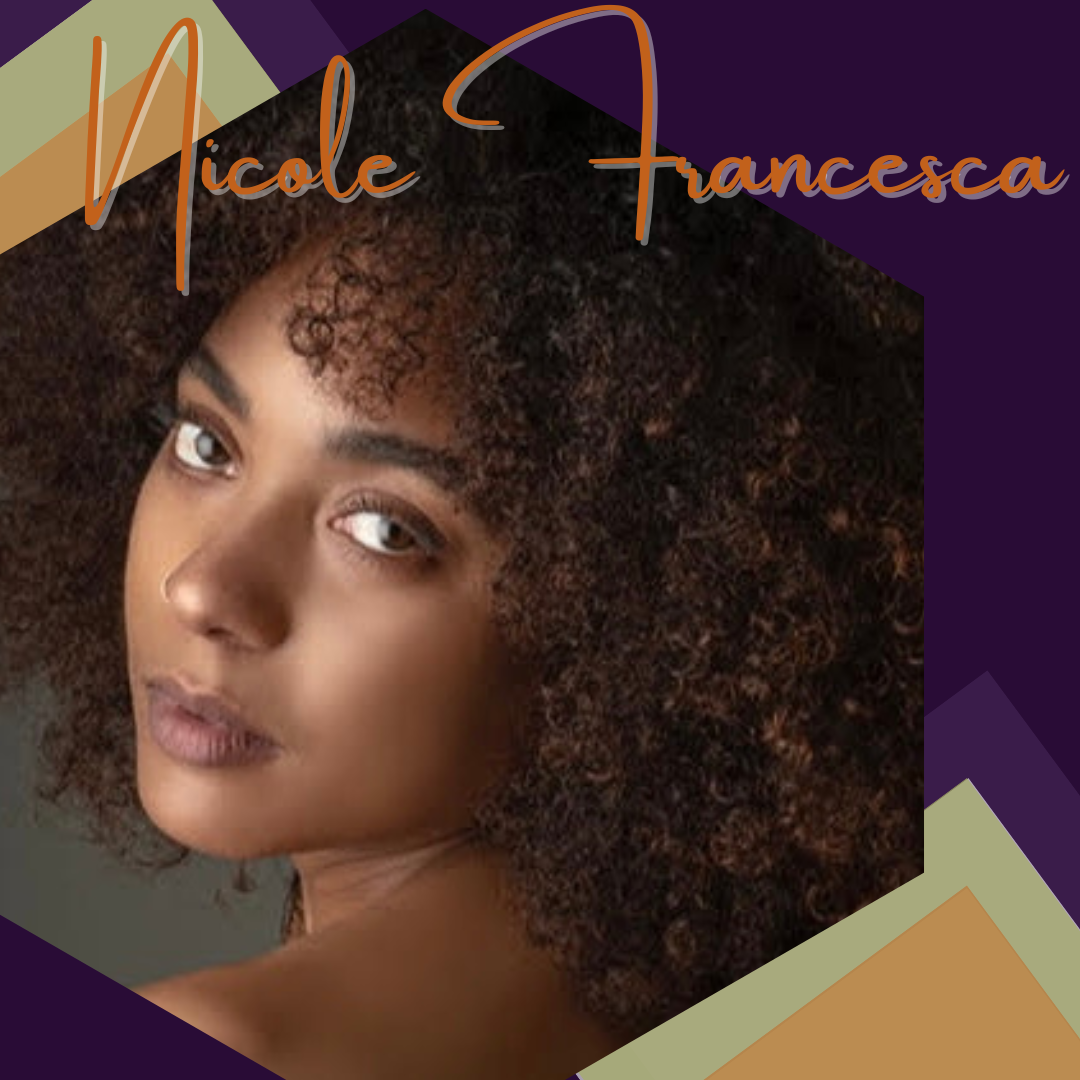 Nicole Francesca
Nicole Francesca is a performance artist and choreographer, specializing in movement research through Contemporary Improv, Afro Modern, and Yoga Practices.
Nicole originates from San Diego, California. At the age of four she began training at California Ballet under the direction of Andrea Feier. Nicole has received a variety of scholarships to dance intensives across the United States including Alvin Ailey Summer intensive, The American Dance Festival, and Katherine Dunham Technique Seminar.
Based out of Philadelphia for the last seven years, Nicole attended University of Arts where she received her Bachelors of Fine Arts in Dance. She's performed and trained under a variety of renowned choreographers, including Group Motion's 50th Year Anniversary. Nicole has been part of the Katherine Dunham Technique Certification Program Since 2014. This technique is an African America dance form engaging the mind, body, and spirit through modern, ballet, and traditional dances of the African Diaspora.
In 2020, she became a 400hr Certified Yoga Instructor. Teaching for the last 12 years, her classes correlate self-awareness and the healing aspects of dance. Fusing her contemporary Improv, Afro-Modern, and Yoga Practices, Nicole's Dance and teaching values are based around the holistic elements of movement.
Natalia Hill
Natalia Hill is from Lancaster, PA where she started dancing at 3yrs old. She continued her training at multiple studios, several ballet intensives, and multiple genres until receiving her BFA in Modern dance Education from The University of the Arts, Philadelphia. Her passion for dance and teaching have sent her to NY, LA, Vegas, and as far as Italy before settling into San Diego,CA. She has taught at over 20 studios across the country and has been an instructor for Outreach Dance classes through Malashock Dance School since 2016. Natalia is a singer in her band, Nothing Special, and a session musician for local original and cover bands. Professional credits include: MGM, Las Vegas with the Pointer Sisters, Temptations, and The Four Tops, City Opera San Diego WOW Festival, opening performance for 5th Dimensions, PGK Dance Project, Dance Envoy (Italy), Malashock Dance Company, and with a regional theater in PA performing in Will Rogers Follies and Peter Pan. She is grateful for the opportunity to have performed stunning work by local choreographers of San Diego such as Alyssa Junious, Shauna Tyser, Celeste Lanuza, Laura Segura, and Ron Davis. Natalia has also choreographed across the country for things such as Pirates of Penzances and P.T. Barnum, "Dance Your A** Off" promotion in Times Square, NY for Oxygen TV Network, ballet production of Beauty and the Beast, and a dance sequence for an independent film in LA. Natalia is grateful her path has lots of turns and detours that have blessed her with so many amazing people and opportunities. She looks forward to sharing this with her students to guide them on their journey and with her audiences to help them feel connected as people through art.
Check out a schedule of our upcoming performances and events.