Malashock Minis is an introduction to dance for movers, groovers, makers, and shakers ages 2.5-6. Classes offer kiddos a chance to learn basic dance technique through creativity based exercises and games. Each session has a theme that informs the framework for these explorations and offers a story element to class. Dance classes help support gross motor development as well as core strength, flexibility, alignment, and joint stability as well as a creative outlet and opportunity for self expression. In addition to the physical benefits, our Minis dance classes offer students a chance to practice social skills like taking turns, sharing, and waiting patiently.
Upcoming Sessions
January 9 – March 25, 2023: Fairy tale Fantasies
April 3 – June 10, 2023: TBD
*Includes option to perform in showcase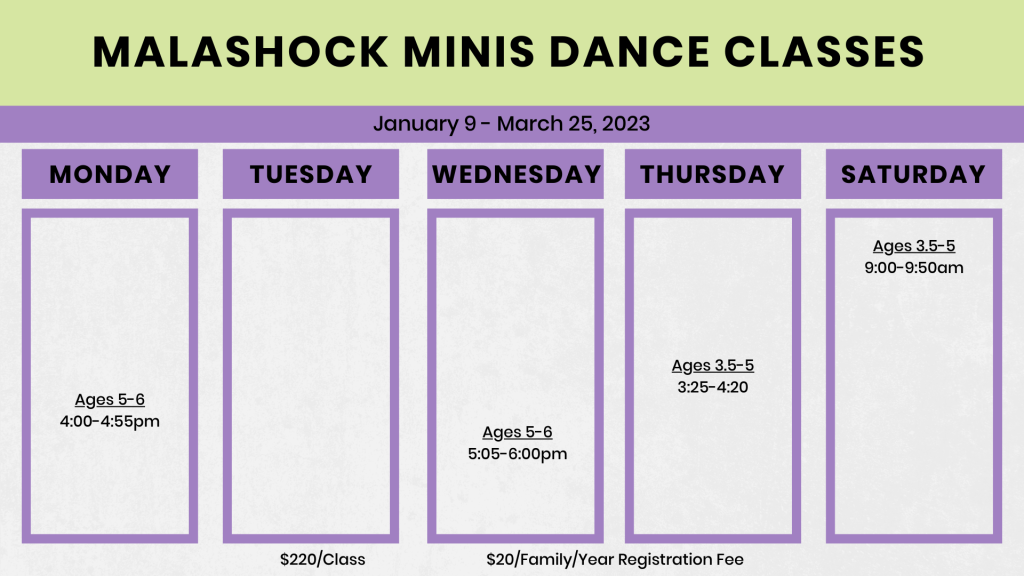 Check out a schedule of our upcoming performances and events.